DBS Libraries
The role of our libraries is to support the teaching and learning at DBS, and that includes the taught subjects as well as developing and promoting reading for pleasure. The libraries at DBS are well resourced and the collection contains classic and up-to-date contemporary materials in a variety of formats such as books, journals and DVDs.
DBS has two dedicated libraries – the Secondary Library on the second floor and the Primary library on the ground floor. Our libraries use an automated library management system (LMS) to manage the day-to-day running of the libraries. We are using Oliver (LMS) to manage the entire library operation.
DBS libraries understand the nature of an international school and its community, therefore our libraries house collections of mother tongue languages to help students continue to develop their home languages.
In addition to this collection, the Secondary Library offers a study area to support Sixth Form students and has a set of computers available to students and teachers to use at any time.
Our libraries are led by a professional experienced Librarian with assistance from Primary Librarians and Library Assistants.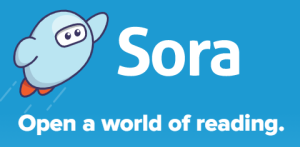 Access E-Books and the Audio-Library through the Sora website. Staff, parents and students can login (age appropriately filtered) via their school GMAIL account details.
To contact the library email: secondary.library@dohabritishschool.com
To browse our Online Catalogue: http://library.dohabritishschool.com:8080